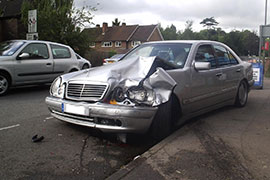 Group Personal Accident
The policy provides compensation for accidental bodily injury / death caused solely through external violent and visible means to all permanent employees of the insured and where such injury prevents the insured from performing normal duties and medical expenses.
Burglary
The policy covers loss or damage to property whilst contained in the premises through forcible and violent entry into or exit out of premises. It also covers damage to premises in the course of the theft or any attempt thereat.
Fidelity Guarantee
This policy covers the direct financial loss sustained by the insured as a result of fraud or dishonesty of an employee which results in the personal financial gain for the employee concerned. The loss must be discovered before 12 calendar months have lapsed or before 12 months has lapsed since the employee died, resigned or was dismissed or within 12 months since the guarantee ceased to be effective.
There are two types of cover that are available, that is Position Basis and Named Basis.
Money Insurance
The policy covers loss of money in transit or on the insured's premises including loss or damage to safe and / or strong- rooms and loss of money arising from hold up robbery or attempt thereon
Public Liability
This policy covers against legal liability for all sums payable to the public for property damage and personal injury or disease arising anywhere in connection with the business.
Employers Liability
This policy covers liability at law for death, bodily injury or disease caused during the period of insurance to an employee and arising out of the course of his employment and occurring within the territorial limits during the currency of the insurance period which results in a claim or claims first being made against the insured in writing during the period of insurance.
Directors & Officers Liability
This policy covers the insured against their legal liability for loss/damage resulting from any wrongful act in the insured's capacity as a Director, Officer or employee of the company except as specifically excluded.
Other products include;
Professional Indemnity Insurance


Personal Accident Insurance